Prison Break: Lockdown – good, but short mobile game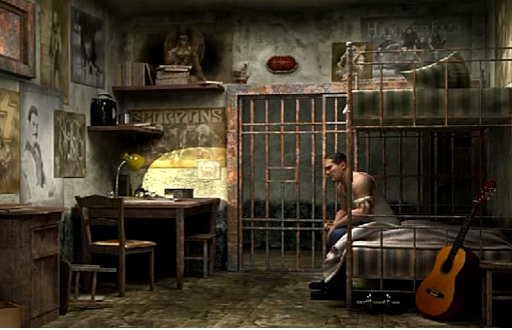 Prison Break: Lockdown wants to compete with games like "The Room", but it fails in too many chapters.
The games of "The Room" series were among the best mobile games ever launched and I am not referring only to the puzzle games. Combining exceptional gameplay with superior graphics to other games and a great soundtrack, The Room has managed to stay for a long time on the top games on Play Store and App Store. Now Prison Break: Lockdown wants to share the same success, but ignores some important aspects.
"The Room" combined with the story of the famous TV show "Prison Beak" sounds very good. So well, in fact that those from Amphibious Developers have released a mobile games of its kind. To be fair, Prison Break: Lockdown has a great potential. A combination of a puzzle and a "room escape" with such a story could easily collect millions of downloads from online application stores.
In terms of graphics, from my point of view, Prison Break: Lockdown is very good. The game reminds me a little of Walking Dead in this chapter, all seeming to be cut out of the comics. Problems arise, however, when it comes to the gameplay. At first, everything seems interesting. You are in a cell with different items that you know will help you escape. According to the description on the Google Play Store, you were sentenced to life in prison, but you know you are innocent.
Many elements can be examined closely and will help you in the process of finding a way out. Some are tools that you can use, like paper clips, laces or stones, other contain clues that will help you access other clues. Undo two or three boxes, collect some items and you get out of the cell. Given that all this can happen in less than 3 minutes, and the game has only nine levels, it is hard to believe that you could lose more than two hours playing Prison Break: Lockdown.
The game is not so simple as it seems. It is short indeed, but it is not as simple as you might think. The challenges will be increasingly larger as you move to the next cells. Sometimes you can even combine different elements between them in order to progress. Also, some departments are hiding and you have to know exactly where to tap on the screen to open them, just like in the game The Room.
Commercials, commercials, commercials! Thousands of advertisements! Simply too much in this game. From what I have seen every 80 seconds we see another commercials. I knew labeled "Free" games on the Play Store is equivalent to a lot of publicity, but Prison Break: Lockdown takes things too far.
If you can ignore the commercials (I couldn't so I bought the game), you absolutely need to install this game and play it because it is amazing for a mobile game.